Ecoguard Teak Oil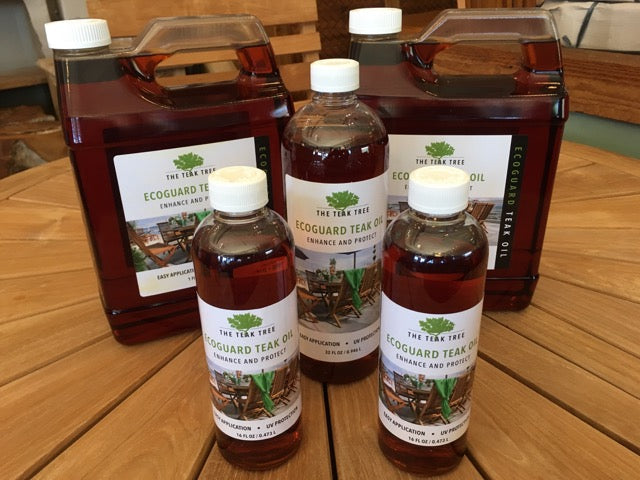 To preserve the natural golden colour of teak, it is easy to apply teak oil with a brush, wiping off excess oil with a soft cloth. During a hot and sunny summer season we recommend applying teak oil once a month. We also recommended storing your teak furniture indoors for the winter if you use teak oil to preserve the golden colour.
We are pleased to offer home delivery service throughout Vancouver Island and Greater Vancouver.
Our delivery service includes delivery appointment times; delivery inside your home; opening and removal of packing materials; and assembly and installation.
Please contact us for shipping rates, and for more information about shipping to other destinations.
The Teak Tree now offers wholesale and commercial pricing on our full outdoor patio garden furniture line.
We offer wholesale pricing to the trade (contractors and designers), commercial accounts (e.g. restaurants and cafes; hotels and B&B's; day spas; shopping centres; universities; golf and tennis clubs), as well as registered retailers. Our warehouse is located in Nanaimo, BC on Vancouver Island.
We also offer container pricing for large orders and volume discounts. The more you buy, the more you save. Please contact us if you would like more information on wholesale pricing and commercial large volume discounts.